これからお茶を点てます。ここでは「みその棚」をご披露します。
The Japanese tea ceremony is called the Way of Tea. This involves the ceremonial preparation and presentation of matcha powdered green tea. I will demostrate the tea ceremony called 'Misonodana (A table style tea ceremony).'
茶道具を用意します。Prepare the tea ceremony equipment.
Chakin (

茶巾

). Tea bowl (

茶碗

,

).
Tea caddy (

棗

,

). Tea scoop (

茶杓

,

).
Tea whisk (

茶筅

,

).
お茶を点てる準備をしています。
I am preparing for green tea making
お茶碗を洗っています。
The tea bowel is cleaned by hot water.
お茶を点てています。
Making Green tea now.
---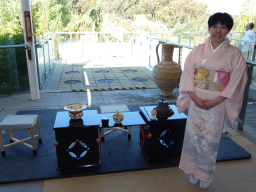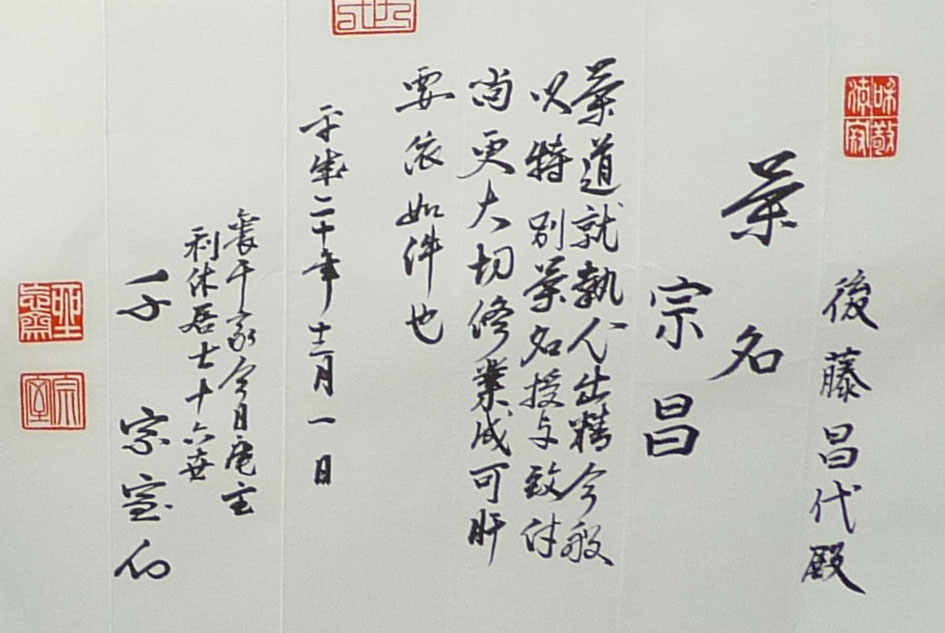 ビデオの上映
Video presentation



---